14 Dec

How to: Recycle your wedding items

We love weddings and all the joy they bring us, but what on earth do we do with all of our supplies post-wedding? We've summed up every possible way to make the Earth a better place and recycle your wedding items after your big day. After all, if you're saying goodbye to them, you want them going to a better place!
Wedding dress
The list of where your wedding dress can go is endless. If you are not interested in having it take up 90% of your wardrobe, then read on for some thoughtful ideas.
Donate it to a charity that gives gowns to brides who need them
Hand it down a family or friend
Get creative and turn it into your first child's baptism dress (or get someone else to do it for you)
eBay it. There is a large amount of budget friendly brides-to-be's who love shopping online
Use bits and pieces to make something for your home. I.e. A sofa, a piece of art, a blanket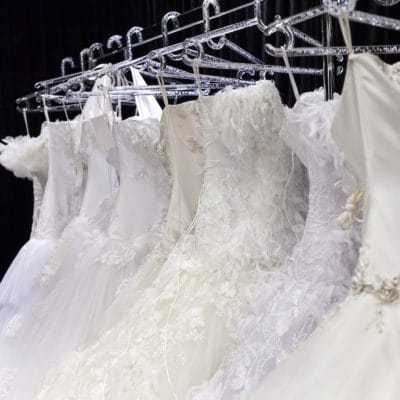 Invitations
If you're still in the stage of buying your invitations, may we suggest having a look around at some companies who offer recyclable invitations. There are brands that sell plantable, yes plantable, wedding invitations! Never heard of this? Neither had we! We suggest jumping on their website and deciding if it's the right move for you.
Food
Where does the leftover food go after your reception? Consider these options:
Arrange for your caterer to package up the leftover canapes. Organise a local shelter to pick up the food at the end

Ask your reception venue to refrigerate leftovers, and enjoy for breakfast in the morning! (Especially if the dessert included sticky date)

Organise one of your family members to help wrap up anything left over at the lollies station
Floral
There is no possible way for all of your wedding flowers to fit in your lounge room. Instead of leaving them to die, consider these:
Let the guests know they are welcome to take the flowers home with them

Donate them to the local nursing homes or hospitals

See if the couple getting married after you would halve the cost in flowers and share them with you

Ask your florist for any other arrangements they may have
Decorations
There are some handy websites out there that will happily buy or receive your unused decorations in order to make some more. Think about where in the house you could put your decorations. It may be a nice reminder of the day that was!